Accommodation in Barham Koondrook
Murray Waters Motor Inn & Appartments
Set amongst the Redgum Trees , Overlooking the Murray River, Modern, Relaxed & Affordable Accommodation that's what Murray Waters has to offer you.
A: 1 Keene St Koondrook Vic 3580
P: 03 5453 2300
E: info@murraywatersmotel.com.au
Located on the beautiful Murray River. Offering quality budget accommodation with a relaxing atmosphere boasting pool and river views from all rooms with a two minute walk to restaurants and shops and the main hub of Barham.
A: 1 Murray Street Barham
P: 03 5453 2777
E: barhambridgemotorinn@outlook.com
Modern, comfortable, well appointed motel with friendly country hospitality is what cluBarham motel is all about.
A: 45 Murray Street Barham NSW 2732
P: 03 5453 2900
E: motel@clubarham.com.au
Barham Colonial Motor Inn
All rooms have Queen Beds as Standard along with full coffee/tea making facilities complimented by a microwave and toaster and full ensuite
A: Corner Murray & Chester St Barham
P: 03 5453 3099 1800 015 173
E: enquiries@bcmotel.com.au
Introducing Barham's newest addition in luxury accommodation! Experience true luxury at Barham Golf Resort's all new two bedroom, two bathroom self-contained units.
Arch on Mellool compromises of two apartments with there own unique characteristics located in the Main Street of Barham.
Your home may be your castle, but when you are travelling you need a home away from home without a royal price tag!
A: 18 Thule Street Barham
P: 03 5453 2955
E: acaciarosemi@gmail.com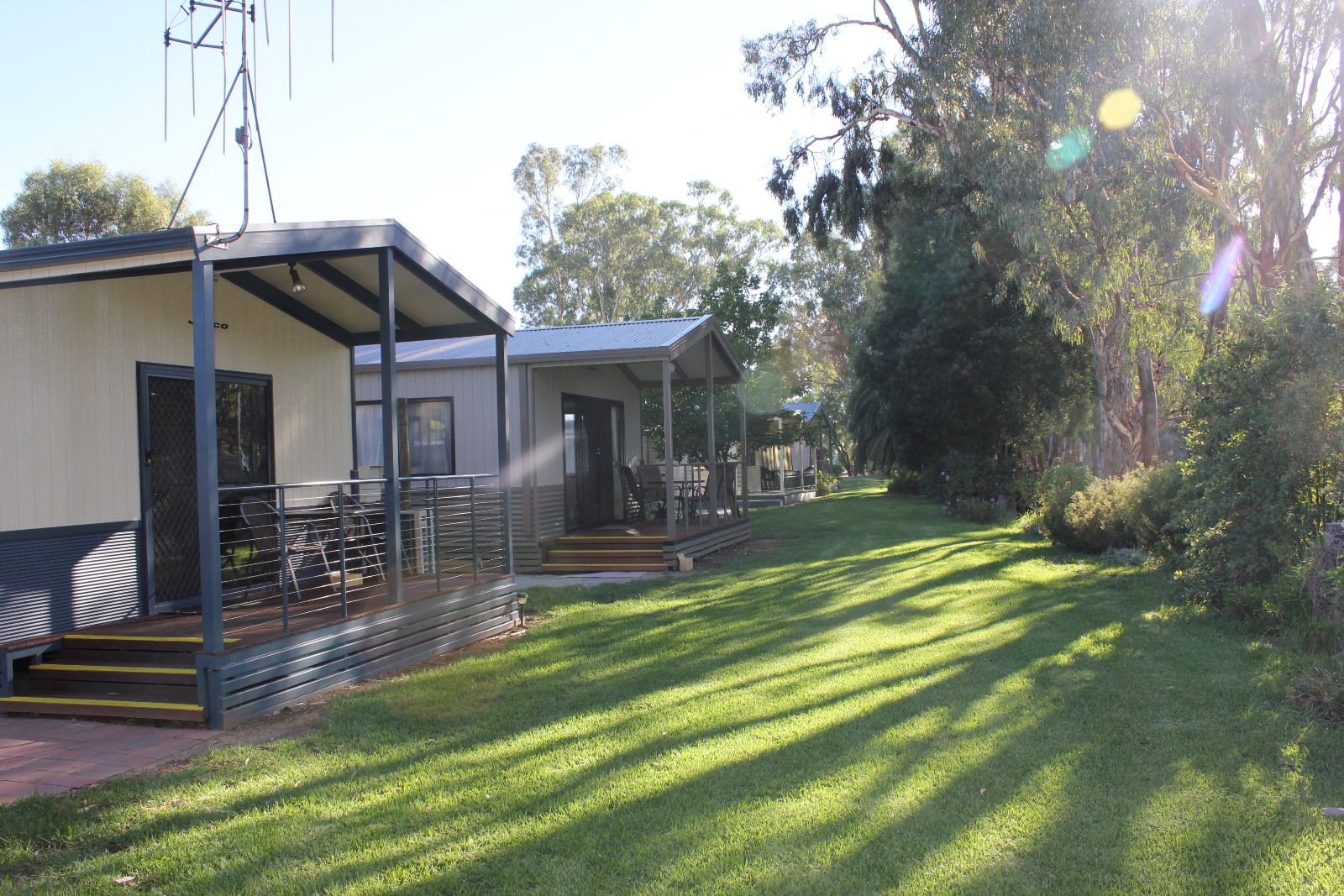 Barham Caravan & Tourist Park
Barham Caravan & Tourist Park can be found in the heart of the Golden Rivers country on the banks of the mighty Murray river.
A: 1 Noorong St Barham NSW 2732
P: 03 5453 2553
E: stay@barhamcaravan.com.au
Barham Lakes Caravan Park
Barham Lakes Caravan Park offers the perfect place to stay on the river. Positioned in a natural bush setting, enjoy the peace and tranquillity beside the magnificent red gums.
A: 138 East Barham Rd, Barham
P: 03 5453 2009
E: stay@blcp.com.au
Welcome to Koondrook Caravan Park in the historic red gum township of Koondrook. The park is situated on the junction of the Murray River and Gunbower Creek.
A: 5 Keene St Koondrook
P: 03 5453 2103
E: info@koondrookcaravanpark.com.au
cluBarham River Motel's quiet location is a short walk to the Murray River, Riverside Park and Barham town centre.
A: 1 Neimur St Barham NSW 2732
P: 03 5453 2159
E: info@clubarham.com.au
Golden River Holiday Apartments
Fully self contained apartments. Undercover parking, full kitchen, bathroom & laundry. Private patio, onsite BBQ and solar heated salt water pool.
A: 21 Neimur StBarham NSW 2732
P: 03 5453 2300
E: admin@goldenriversrealestate.com.au
This well appointed house sleeps up to 10 people in comfort and boasts a large outdoor entertainment area and inbuilt pool